Introduction
This page lists wallets and Lightning apps ("lapps") built on LND, along with several compatible apps built on Eclair and c-lightning.
Wallets
The Lightning Desktop App is a cross-platform wallet powered by lnd. This application is temporarily down as we upgrade it to be compliant with the LND beta release. See the original announcement for more information, or checkout the code or releases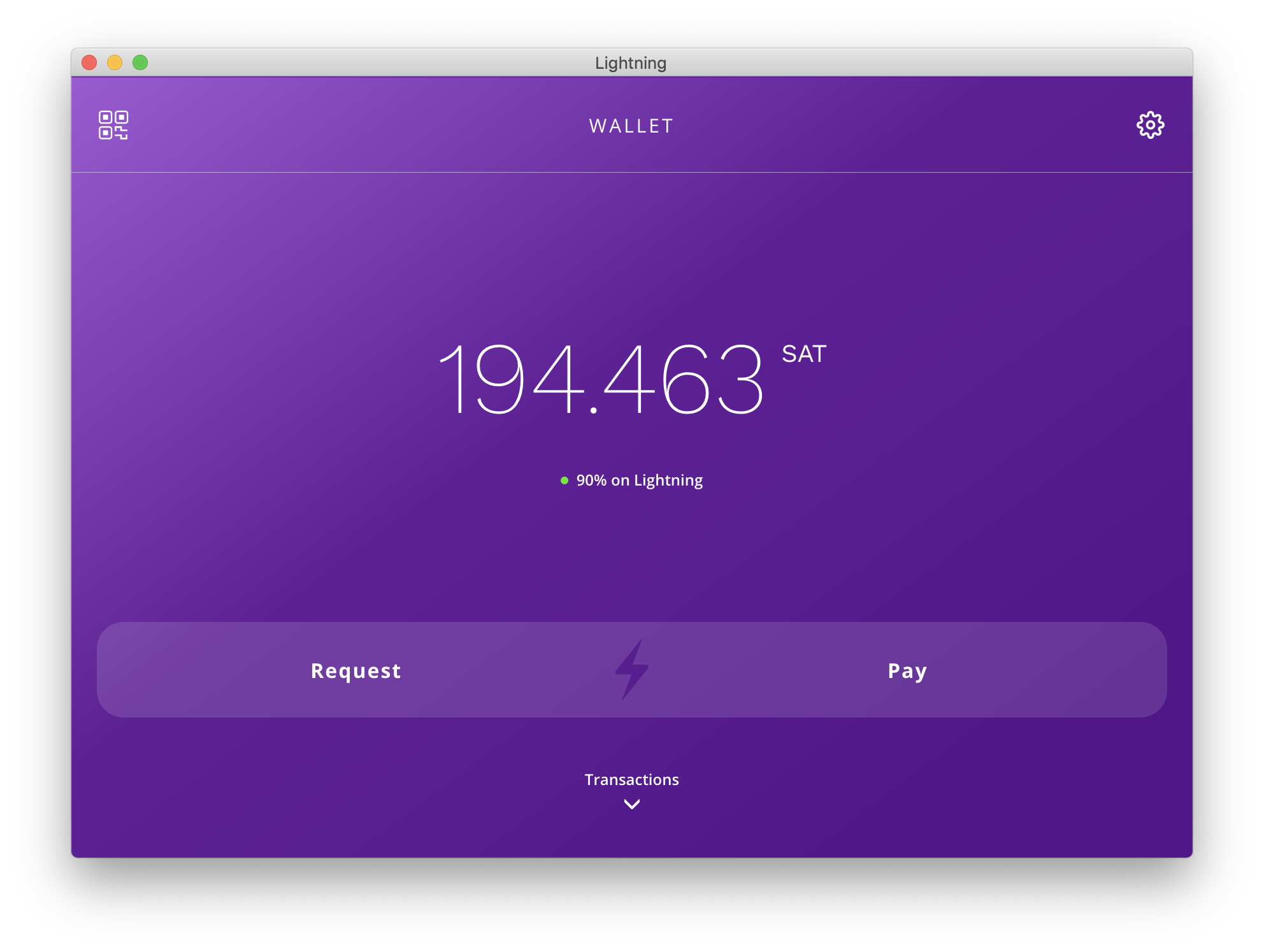 Zap Wallet by Jack Mallers
Currently in Beta, the Zap wallet is a mobile and desktop app focused on ease of use and general user experience. Check out the Zap website or read the code on Github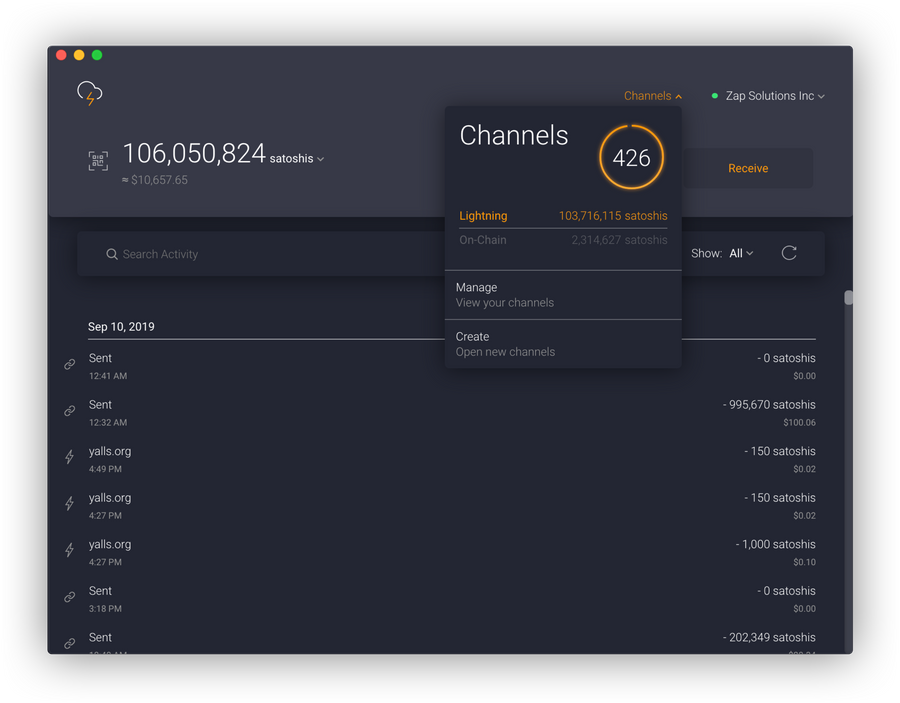 HTLC.me: Hosted wallet great for quickly trying out Lightning payments on the Bitcoin testnet.
Integrations
Protocol Services
Developer Tools
Tipping
LightningTip: Library to accept tips via the Lightning Network
Slack tipbot: Custodial Slack tipbot
CoinTippy: Custodial tip bot available on multiple platforms, including Reddit, Twitter, and Telegram.
Gaming
Eclair Lapps
Eclair is a Scala implementation of the Lightning Network built by ACINQ
c-Lightning Lapps
c-lightning is a specification-compliant LN implementation in C, under the Elements Project
Requests
If you would like your Lightning app considered for this page, please email a link and one sentence description of your app to [email protected]. If applicable, please specify which Lightning implementation it is built on.